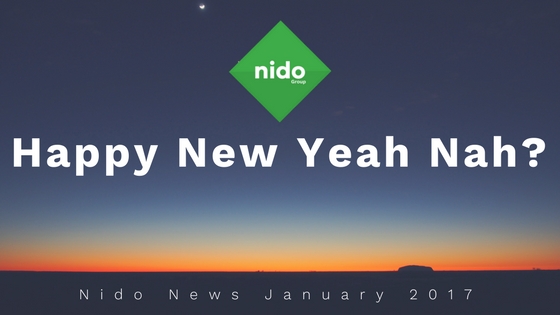 What's your focus?
It's a Happy New Year. But as we like to say at Nido – "Happy New Yeah Nah?"
Why on earth you ask?
With the new year brings new opportunities to assess what's really important – as we look to resolve the past and reward the future. That's why we ask ourselves and ask you to ask yourselves – "yeah or nah?" when it comes to focusing on your future.
So what can you improve? And what can you remove? Rid yourselves of things that no longer serve you and starting serving those that are most important to your future. These are your 'yeah's' and your 'nah's'.
For this year to be the best, you need to be at your best. What are your goals for 2017? We recommend dividing them into areas such as…work and mission, family and home, friends and hobbies, financial wellbeing, personal wellbeing and adventures. The latter being about giving yourself and your family the time to get out there and explore, reset and reward yourselves with the rest required to breathe energy into your other areas in life.

Sound like a plan? Then let's see it. As a first step (literally) – if you're a Fitbit user, we invite you to join our Nido Fitbit Group – as we unlock challenges leading to greater opportunities in 2017.
From us to you Happy New Year and most importantly, Happy New Yeah Nah? It's time to make the most of your new year, from now.
Here's to the next level!
Onny and your Nido team.

---