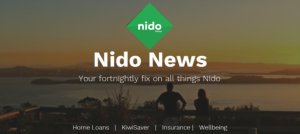 LET'S GET THE MOST OUT OF LIFE
From helpful hints to tips and tricks. Ensure you're insuring your world the right way, sorted with KiwiSaver or receiving the best possible home loan suited to your life.
---
PAUSE, REFLECT, RESET
Happy New where did the year go?
It's incredible to stop and think that we're almost halfway through 2016 – it was only a matter of months ago that we were welcoming the year with open arms. As we do approach this halfway mark, it's a great time to assess how things are tracking, according to those goals – big or small. A great way to help you get there is with GoalsOnTrack – a proven web-based goal achieving system backed by science.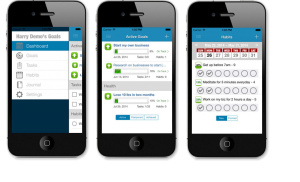 ---
HOME SWEET HOME LOAN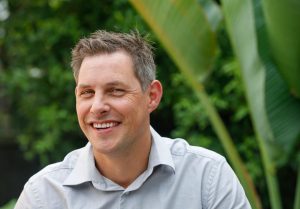 A sweet deal from Nigel at Nido.
Want to be mortgage free, faster? Call Nigel for a free, no obligation review of your home loan structure and rates.
At Nido, we burst the bubble on housing – giving the right insights and information to put you and your family on the right path to successful homeownership. Avoid the banks and join Nigel this month.
Give us a call on 0800 63 78 78 or pop by our website
---
HOW'S YOUR SOCIAL LIFE?
Join us on Facebook, Twitter, Linkedin and Instagram
Are you following us on Facebook, Twitter, Linkedin and Instagram? It's the place and space to keep up to date on all things Nido.
We welcome you to the NEST blog – the place and space for us to share words and wisdom about the topics most important to you, when thinking about insurance, health and wellness and other important things when it comes to living and leading a happy and healthy life.
As we edge closer to the Christmas break, it's a great time to ask the question – am I prepared for my biggest break of all? We are of course talking about retirement. While for many of us the idea of retirement is a long way away – we all need to be thinking about what measures are in place to ensure we reach retirement ready to relax and enjoy the rewards of working life.
Introducing Kiwisaver by Nest.
We have the skills and tools to get you or your business up and running with Kiwisaver, answering any questions or queries you may have, while ensuring you get the plan that's right for you and your retirement goals.
KiwiSaver is a national initiative that kicked off 1 July 2007 to boost the long term retirement savings of Kiwis. It's not meant to replace any existing super arrangements, but rather provide a platform for Kiwis to be able to save by taking a wee bit of money out from your salary or wages.
If an employer pays employees based in New Zealand through the PAYE system, they must usually enrol those who start a new job in KiwiSaver and will have to make deductions from their gross salary and wages and pay these to the IRD, beginning on their first pay run. An employee who is enrolled but does not want to be a KiwiSaver member can opt out in a set period after starting the new job. A person who wishes to join KiwiSaver but doesn't start a new job can also join.
By jumping into KiwiSaver you'll be able to take advantage of an awesome range of benefits…
For every buck you contribute, the government will contribute 50c up to a maximum of $521.34 per Kiwisaver year.
Compulsory employer contributions are 3%.
First home assistance programmes, which we can tell you all about here at Nest.
This time last year, it was predicted that Kiwisaver would have around 630,000 Kiwis getting involved. Blowing that out of the water, this time last year we had 2.35 million signed up.
Almost 70 per cent of this number made an active investment choice – so it really pays to know what choices are available for you to invest your wicket in.
Your KiwiSaver account is locked-in until you reach the age of eligibility for NZ Superannuation (currently 65) or completing 5 years' membership if later. There are exceptions – early withdrawals may be permitted for first home purchase, significant financial hardship, serious illness, death, or permanent emigration
To find out how we can help you unlock your best future with Kiwisaver, give us a call on 0800 NEST 78 for a free consultation.
Cheers,
Onny and the team.